The Latebirds are happy to inform you that our new album Last Of The Good Ol' Days will be available in North America on Aug 30 through Second Motion Records/Redeye Distribution. We will be touring in the US + Canada extensively this fall. We will announce tour dates shortly – keep posted!
The Latebirds have landed in TX. Multiple shows lined up during SXSW. Check our live-page for updates and Facebook for posts!
The Latebirds wish everyone a happy 2011! We will kick of the year by appearing at the Eurosonic Festival in Groningen in the Netherlands on Thu Jan 13. The showcase will be at the Spieghel (Peperstraat 11, Groningen) at 8:45pm. See you there!
The Latebirds will play 3 more dates in Finland before the holidays. They will join Swedish rockers The Soundtrack Of Our Lives in Tampere, Turku and Helsinki.
Cool new t-shirts available courtesy of Rokkikauppa. Both men's and women's shirts available in most sizes:
29/09/2010 Helsinki Le Bonk Music Hall
30/09/2010 Turku Klubi
08/10/2010 Hämeenlinna Suisto-klubi
09/10/2010 Jyväskylä Lutakko (Kickstart Festival)
10/10/2010 Oulu 45 Special
22/10/2010 Helsinki Bar Loose
23/10/2010 Tampere Telakka (Lost in Music Festival)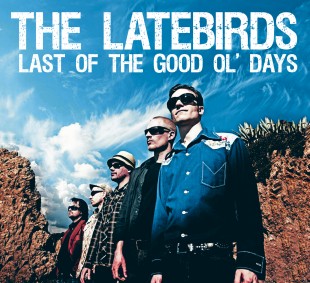 Our new record is in stores now! Check out our new tunes at Myspace.